Are you looking for pawn shops Santa Monica CA?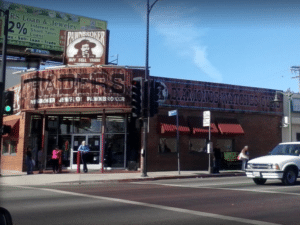 When you seem to have it all, but there's still something you need, pawn shops are the best place to look. Pawn shops offer unexpected treasures and unquestionably convenient financing, and can often even be a saving grace for people who are in need of unique gifts, fast cash, or just a place to sell the things you no longer want. Just remember, much like the neighborhoods throughout LA, some pawn shops are better than others. That's why, if you're willing to take a chance on pawn shops today, we encourage you to skip the search and come straight up to Traders Loan and Jewelry. We've been offering the widest selection of custom jewelry, weapons, and more since 1954, and will offer you the absolute best possible financing of any other pawn shops you'll find. Besides, if you're going to invest in yourself, and it's a sure thing, why not get your money today by using something you already own as collateral. Whether you succeed or not, you walk away risk free! No banks in Santa Monica are going to offer you a deal that good. So please, don't wait any longer to get everything you need, because we have it all in one place here at Traders Loan and Jewelry – and we're definitely not like other pawn shops!
Pawn Shops Santa Monica CA
Traders Loan and Jewelry is the oldest and best pawn shop in the San Fernando Valley, and we couldn't be more proud to outshine all other pawn shops in or near Santa Monica, CA. After all, Santa Monica is possibly one of the best and most famous neighborhoods in the country. Anyone searching for beautiful beaches and iconic boardwalks, or lavish multi-million dollar homes and endless attractions, goes to Santa Monica. It's one of the reasons the number one employer in the city is the City of Santa Monica itself – it touches nearly every single industry and platform of media, and thrives every step of the way. From video games, music, film, and television; to education and healthcare, Santa Monica is continuously beating other neighborhoods in Los Angeles for recognition as one of the greatest places to live, work, and play. So, in the spirit of superiority, if you're going to choose any pawn shops to visit the next time you're out of Santa Monica, make sure you stop by Traders Loan and Jewelry. We have an incredible reputation for a reason, and we're less than only 25 minutes away from Santa Monica! All you have to do is stop by, and we know we can help you find whatever it is you're searching for.
If you are looking for the best pawn shops Santa Monica CA, stop in to Traders Loan & Jewelry today at 18505 Sherman Way Reseda, CA 91335, call 818.345.8696 , or simply fill out the form below if you have any questions: