Are you looking for pawn shops Los Angeles CA?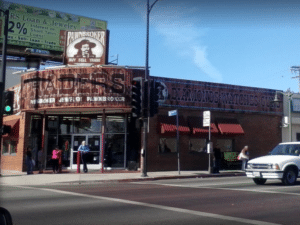 Pawn shops are great for a lot of reasons, but mostly because they're not at all like any other boutiques or shops out there. Rather than just selling goods and maintaining impersonal relationships with customers, pawn shops treat customers like family. Well, at least we do at Traders Loan and Jewelry. When you're having a hard time and need some quick cash to settle a debt or invest in a new opportunity, pawn shops, like ours, are always here. When you're looking for something special, something rare you're not likely to find anywhere else, pawn shops, like ours, always have a one-of-a-kind selection. The difference is, unlike all the other pawn shops throughout Los Angeles, ours has been helping people and offering excellent services for more than 60 years. We've been around long enough to know that even the wealthiest individuals need to get their hands on a little risk-free capitol once in a while, just like how we've been around long enough to amass a truly amazing trove of rare and unique items we know you're going to love. All you have to do is stop by the next time you find yourself in need. Whatever you're in need of, we're certain we can help you find/get it.
Pawn Shops Los Angeles CA
Traders Loan and Jewelry is the oldest and best pawn shop in the San Fernando Valley, and we couldn't be more proud to outshine all other pawn shops in Los Angeles, CA. After all, Los Angeles is renowned for being a place of opportunity, where people can find exactly what they're looking for. Los Angeles is where dreams are made reality, and where some of the most glamorous and influential people in the country work, live, and play every day. In fact, if there's one thing to be said about any and everything in Los Angeles, from the food and entertainment, to the aesthetics of the entire city, it is always breathtaking. Believe us when we say we have earned our reputation as one of the oldest and best pawn shops in the Valley for a reason. While there are countless other pawn shops throughout Los Angeles, none can compare. We are among the best Los Angeles has to offer, and we are overjoyed to be able to share our services with you. Simply stop by the next time you feel a Los Angeles-wide shopping spree coming on, and we'll show you just how much we bring to the table!
If you are looking for the best pawn shops Los Angeles CA, stop in to Traders Loan & Jewelry today at 18505 Sherman Way Reseda, CA 91335, call 818.345.8696 , or simply fill out the form below if you have any questions: